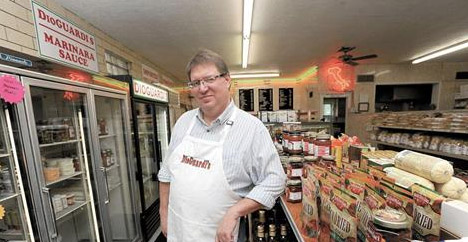 Welcome To DioGuardi's Italian Market & Deli
As soon as you set foot inside our market, you'll know we're the real deal when it comes to genuine Italian foods. Our homemade sausage, meatballs, and spaghetti sauce are freshly made, seasoned with a century of authenticity.
Come taste the magic of blending a market from the old country with a deli from the New Age. From prepared meals you can take home, to discovering that one ingredient or spice for your secret recipe, we provide the full flavor of Italian culinary treasures.